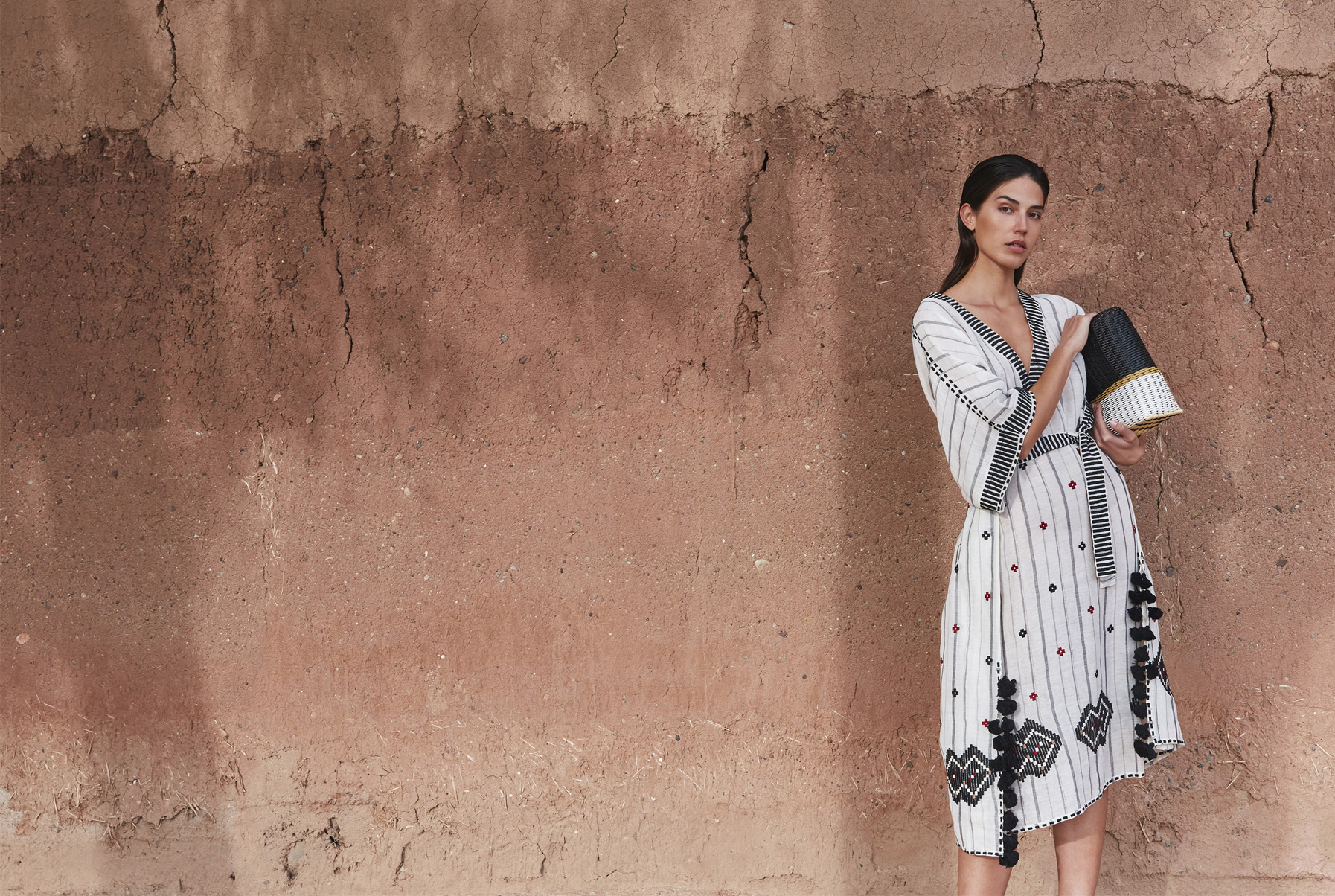 Mediterranean to (re)discover: Palorosa x Eres
The Palorosa bag, that was started in South America, is similar to the straw bag found in the south of France, which is the same as that found in the south of Italy, which is just like those  found in all southern parts of Europe.  It is the same world, the same family, the same rope – straw, plastic, it doesn't matter – that weaves stories, people, memories. The oddity is that Italy and France came together, via Guatemala, during the year of lockdown, of the break, and that despite travel restrictions, creativity was stimulated and long-distance relations were established.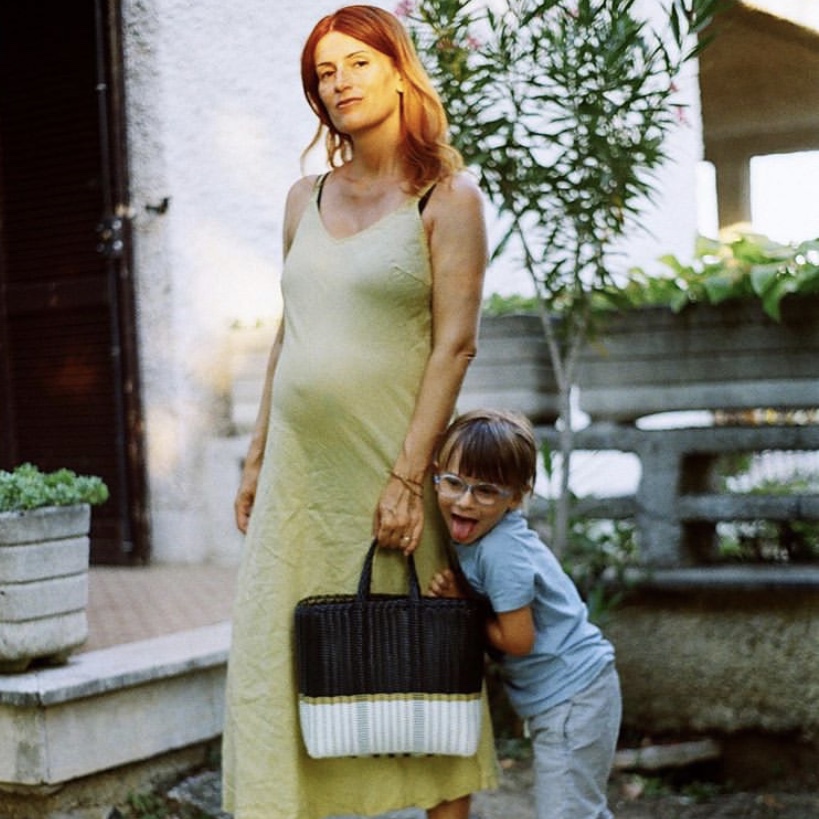 Sara Moschini, fashion editor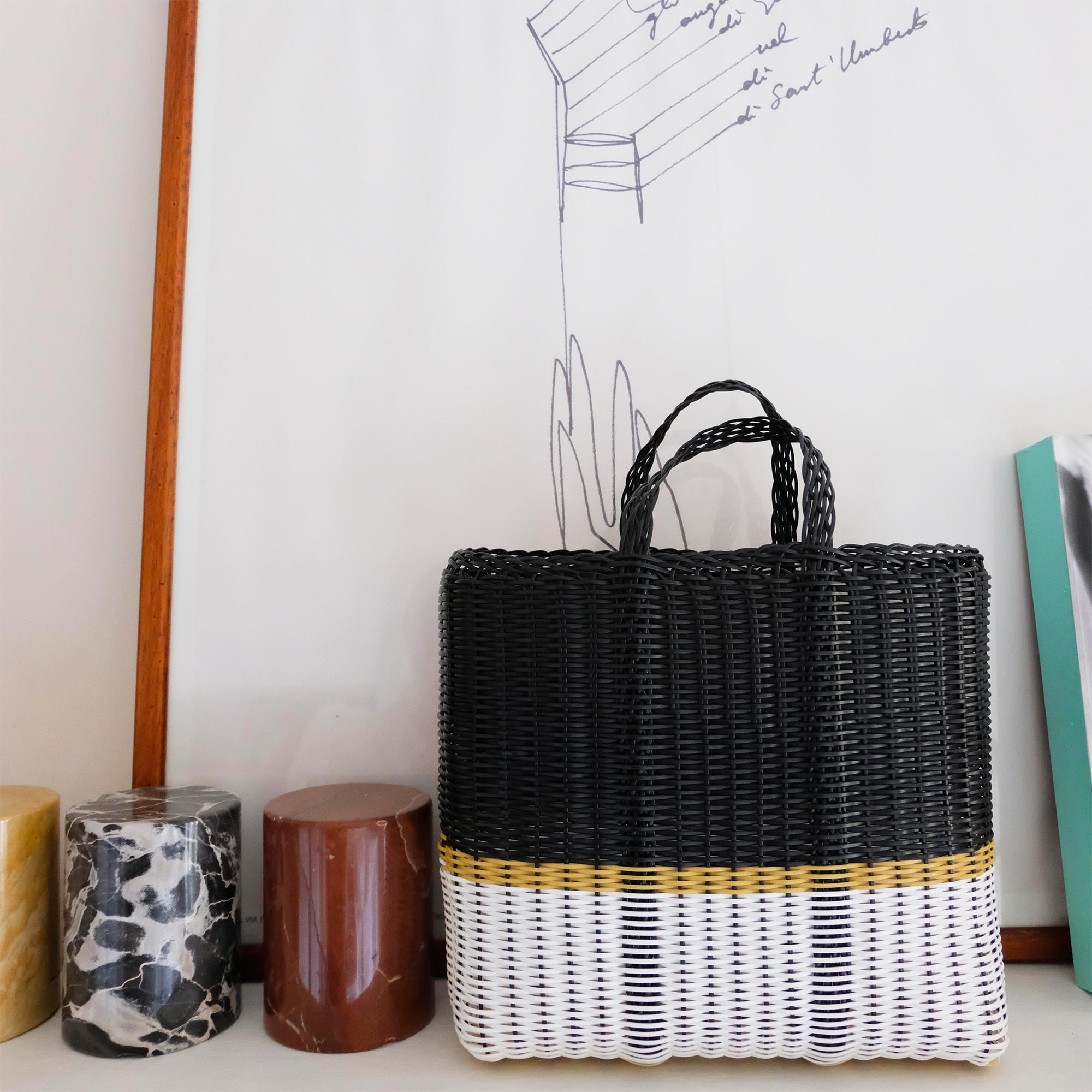 At the studio with Alessia Bossi, digital strategist
The partnership – of worlds, colors, clean and classic lines – between Palorosa and ERES is a natural one. "The collaboration with Palorosa, Sunwear, will include three models of baskets", said Marie-Paule Minchelli, designer of ERES, before the launch of the collection last June. "Everything was designed to match the color scheme of Palorosa. I first made the baskets which then inspired me to create different models of bathing suits. Then I imagined a complete wardrobe by working on kaftans and dresses. The idea was to offer a complete high-end wardrobe, chic and full of savoir-faire".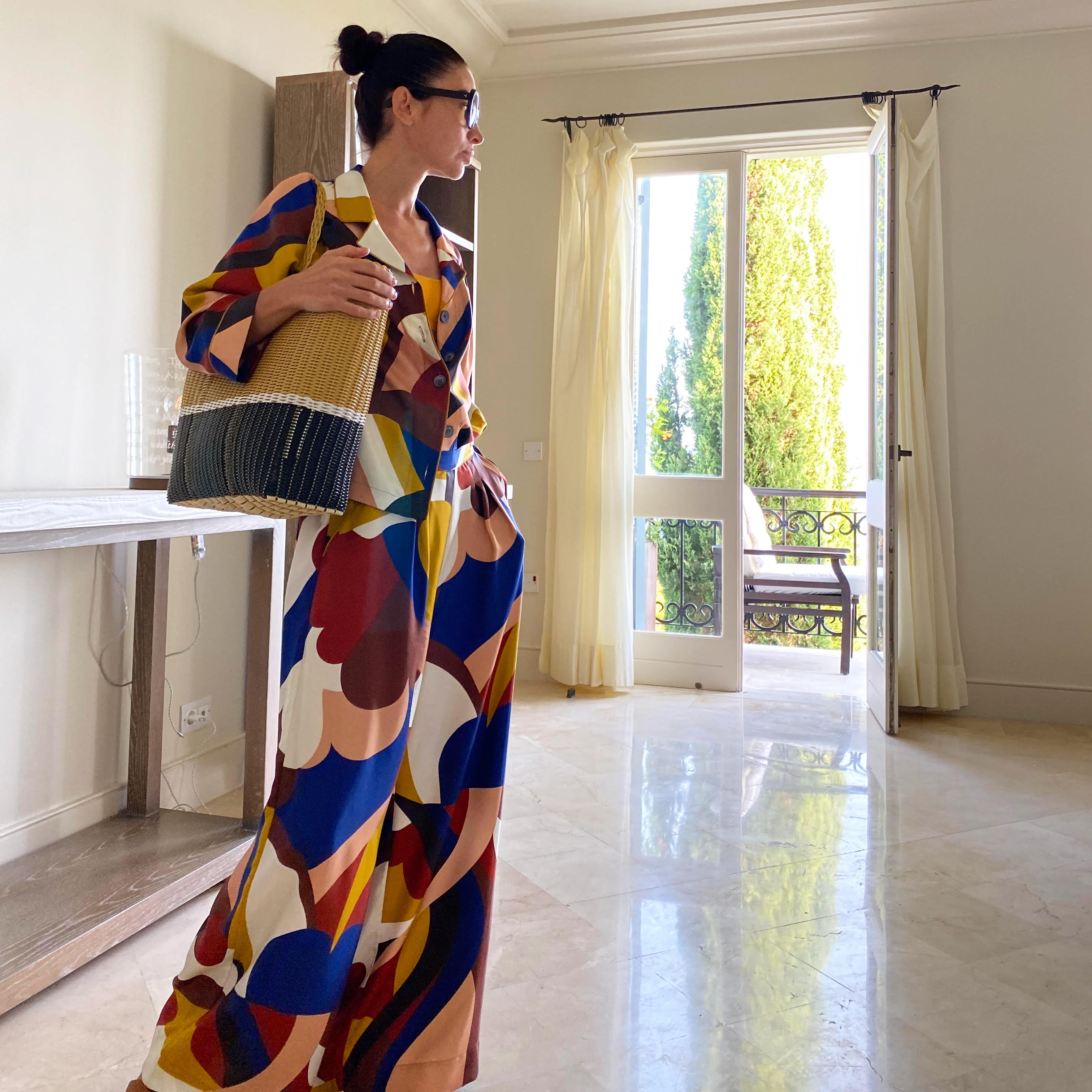 Oksana Ponomareva, artist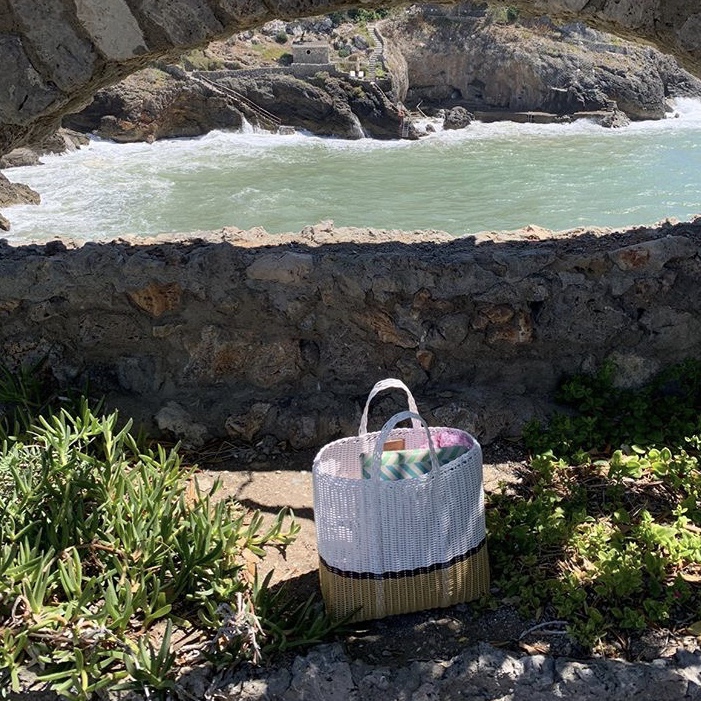 At the beach with Vera Arrivabene
During the summer holiday season, where understatement was the key element, with a focus on reclaiming essence, the capsule collection of tote bags created by Palorosa for ERES touched the heart, the core, the eternal madeleine of the Mediterranean summer. Its colors were perfectly able to communicate with the far away and today unreachable, colors of Guatemala. Minimalism and excellence, two concepts which on the surface appear to be contradictory, succeed in elevating each other in an exchange that is above all, creative.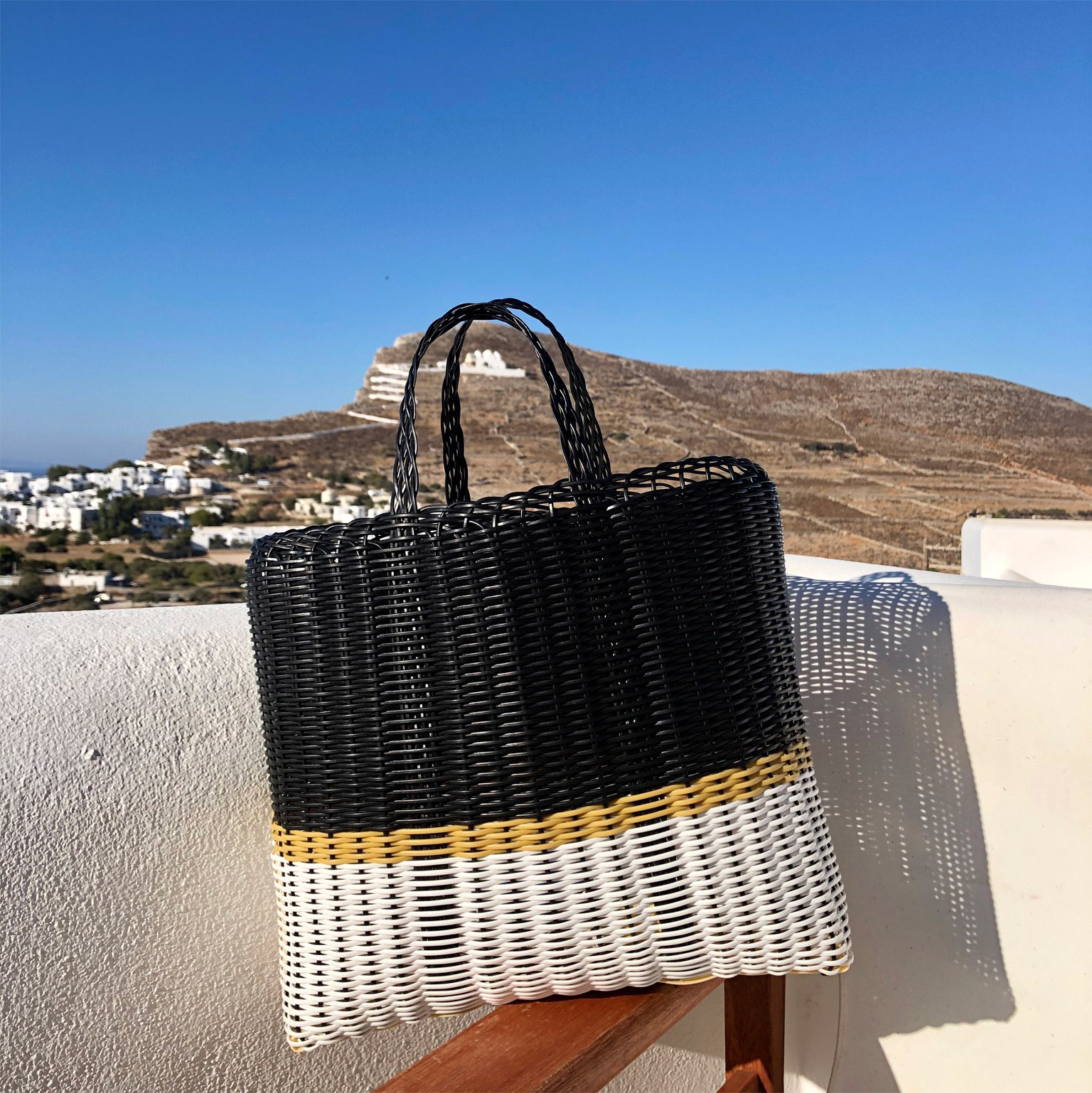 On the island with Georgia Tal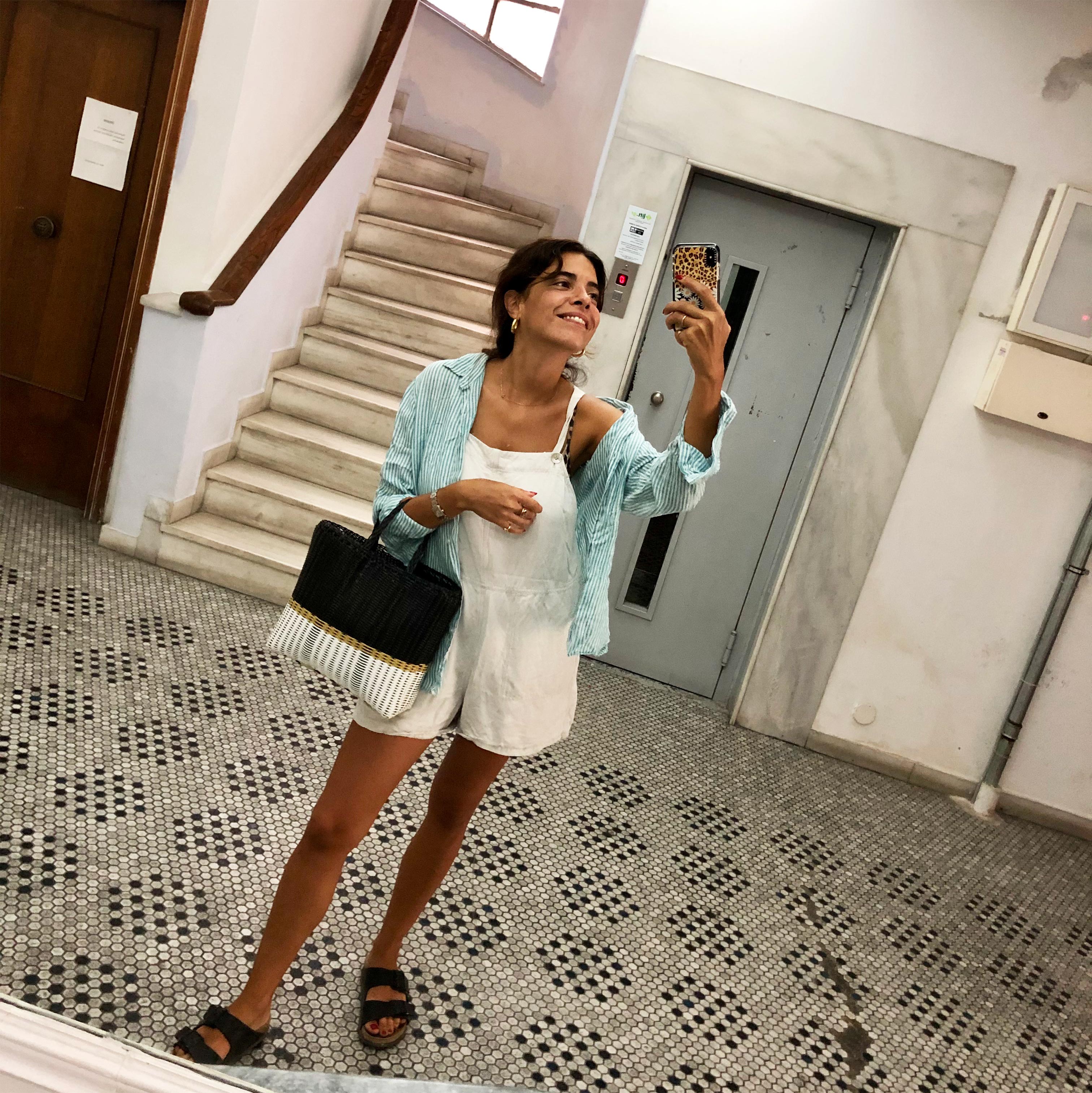 Georgia Tal, fashion director
The Mediterranean as conceived by Palorosa and ERES continues to expand, from bags spotted along the coasts of Italy – through friends acting as brand ambassadors, such as Georgia Tal, Sara Moschini, Alessia Bossi, Oksana Ponomareva – and which returns to France and arrives in Greece. And the international editions of leading magazines – Vogue, Vanity Fair, Marie Claire – are following the journey.
Mediterranean to (re)discover: 2020 was the perfect year for this.