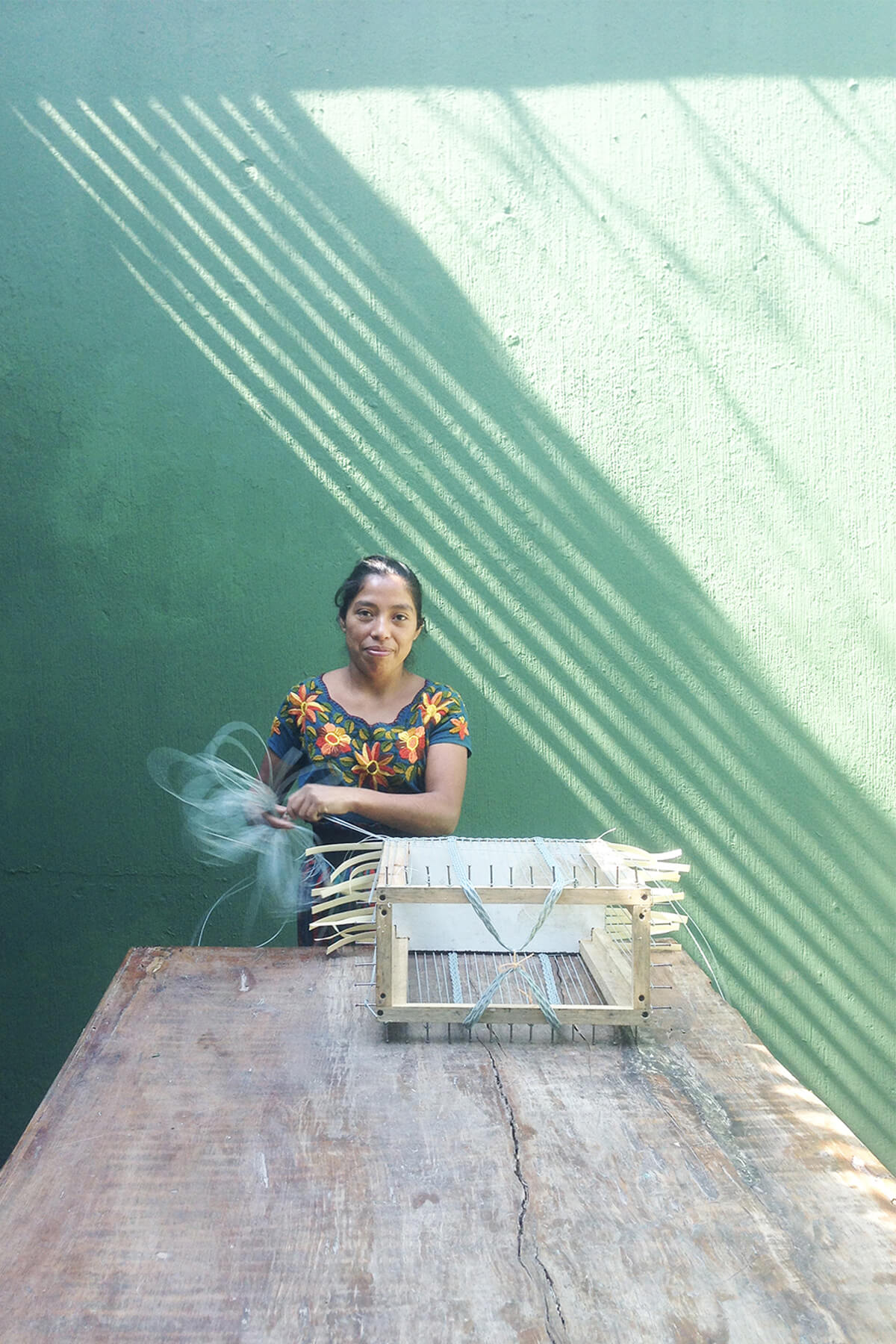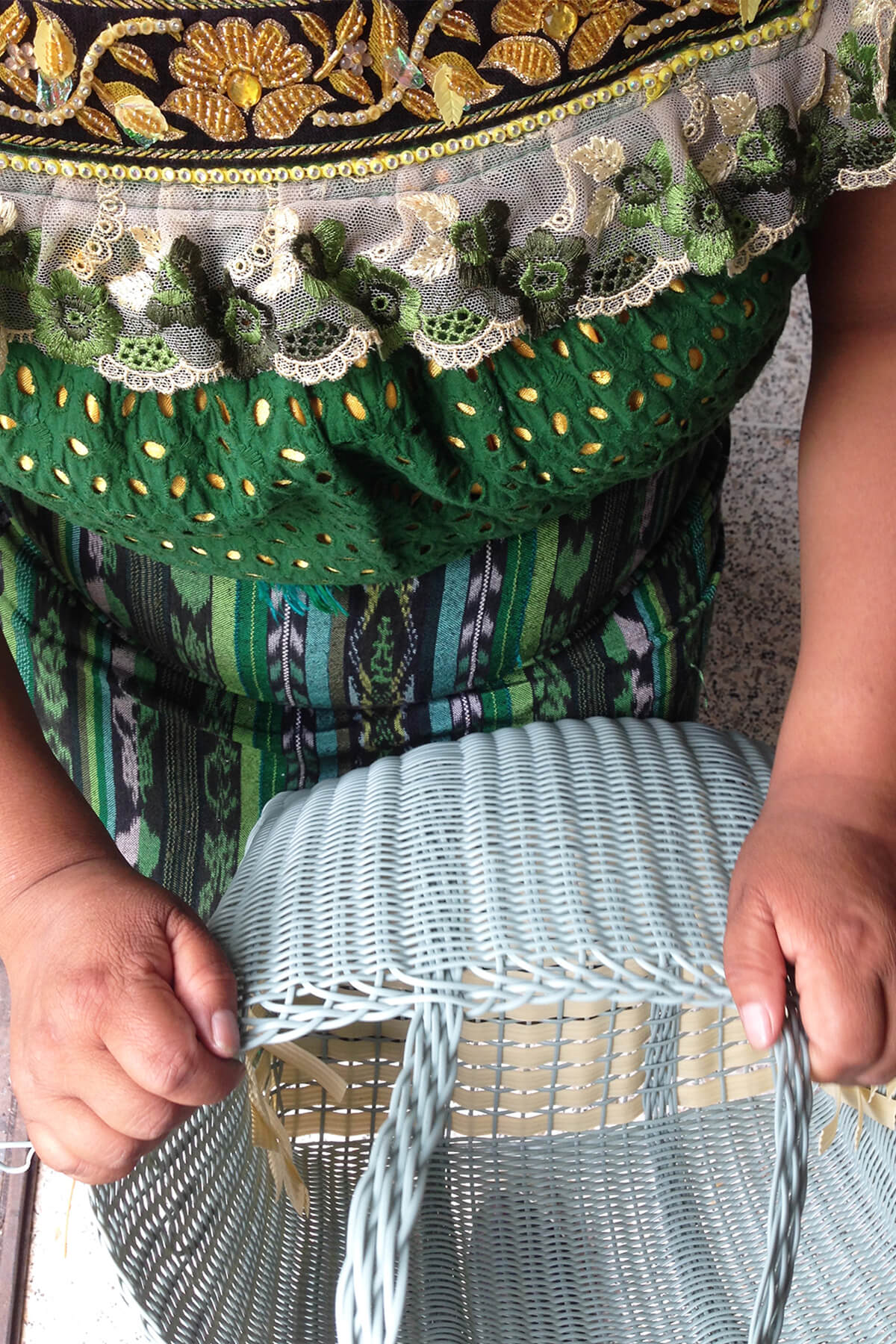 Our aim is to create collections characterized by unique and timeless aesthetics: preserving traditional craftsmanship and collaborating with artisans in order to keep alive ancient Guatemalan techniques. There is a history and a deeper meaning behind every handbag and accessory, expressed through the handweaving of our products.
Workshop
Palorosa's products are handwoven by craftsmen and women from Guatemala's western highlands using traditional techniques.
Most of our partners and craftsmen work remotely in order to be able to take care of their family and homes. Since the very beginning, we have directly collaborated with them in cities and rural areas, building long standing relationships based on trust.
2016 marked the decision to establish a workshop in Guatemala City, solidifying our work team and creating our base of operations: an atelier committed to craftsmanship.
Here we work with our team to train our artisans; we conduct quality control and develop all our products, always at the research of new colors, materials and techniques to explore.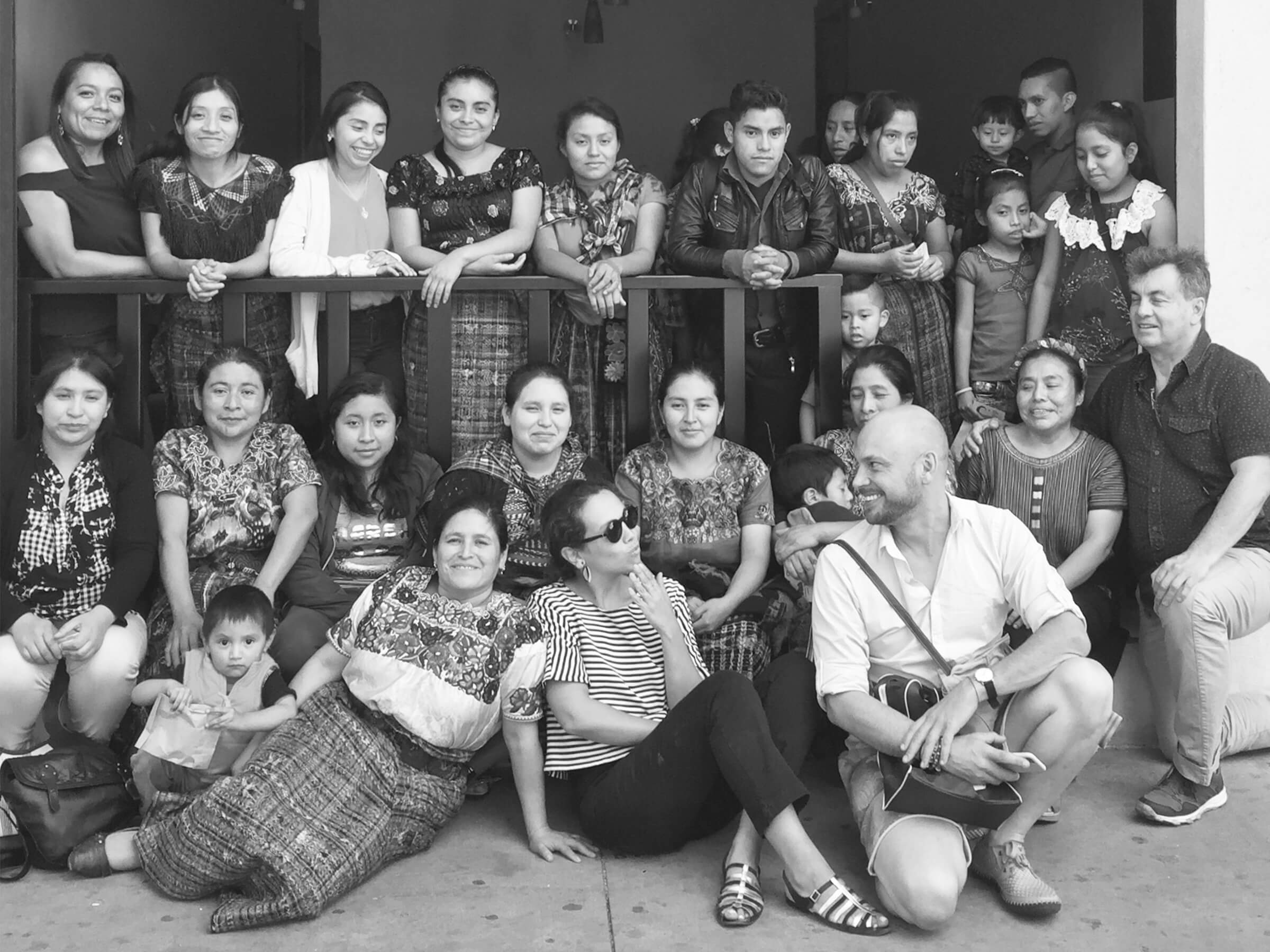 Craftsmanship, materials and techniques
Each product, all different and all entirely handmade, developed and created ensuring top quality and utmost attention. Throughout the years, we have conceived new weaving, experimented new materials and created exclusive colorways. Starting from existing techniques we seek to reinterpret them to offer unique collections of handbags and accessories.
In collaboration with the Guatemala team, Cecilia Pirani, the brand's founder based in Milan, creates shapes that represent and celebrate the heritage of Italian culture and design and her Latin American origins. Every single creation shows the exceptional abilities of our craftsmen, combined with sustainability and quality of recycled plastics selected, which contributes to delivering light, minimalist and extremely durable products. All materials used are locally sourced, new or partially recycled: plastic, cotton and leather.
Durability and sustainability are values and qualities that also emerge in the attention dedicated to the handmade processes and the color offering characterizing and outlining all of Palorosa collections featuring timeless everyday bags and accessories.