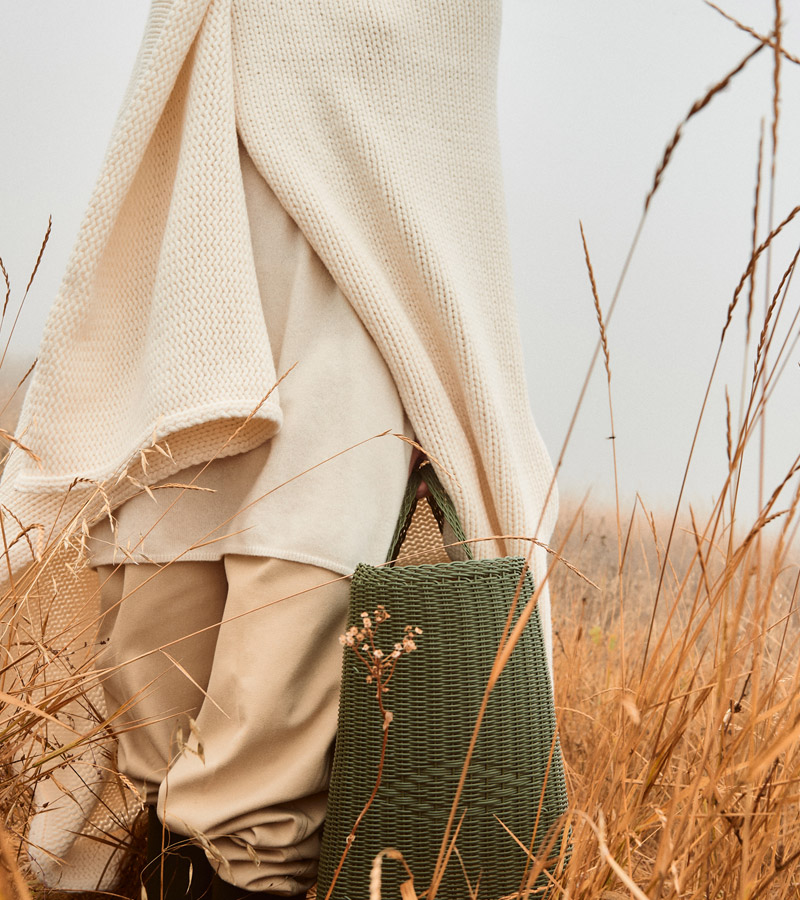 Nuovi arrivi
Iconic oversized Basket in Cactus green, the color of the earth, the color of all seasons and the color of none. The green that inspired the FW21 collection.
This basket is a perfect versatile travel bag that also serves as a unique home accessory. Fun, chic and elegant style as a handbag with a few essentials.
The exclusive design, the horizontal pattern and geometric weaving display our master weavers' exceptional abilities and attention to the detail. 
The Cactus is a warm and minimal color, a deep and earthy green evocative of a timeless autumn mood. This neutral and unique color can be easily matched with several other colors and styles. 
Available in our tote bags and favorite accessories: Lace, Basket, Flat and Clutch