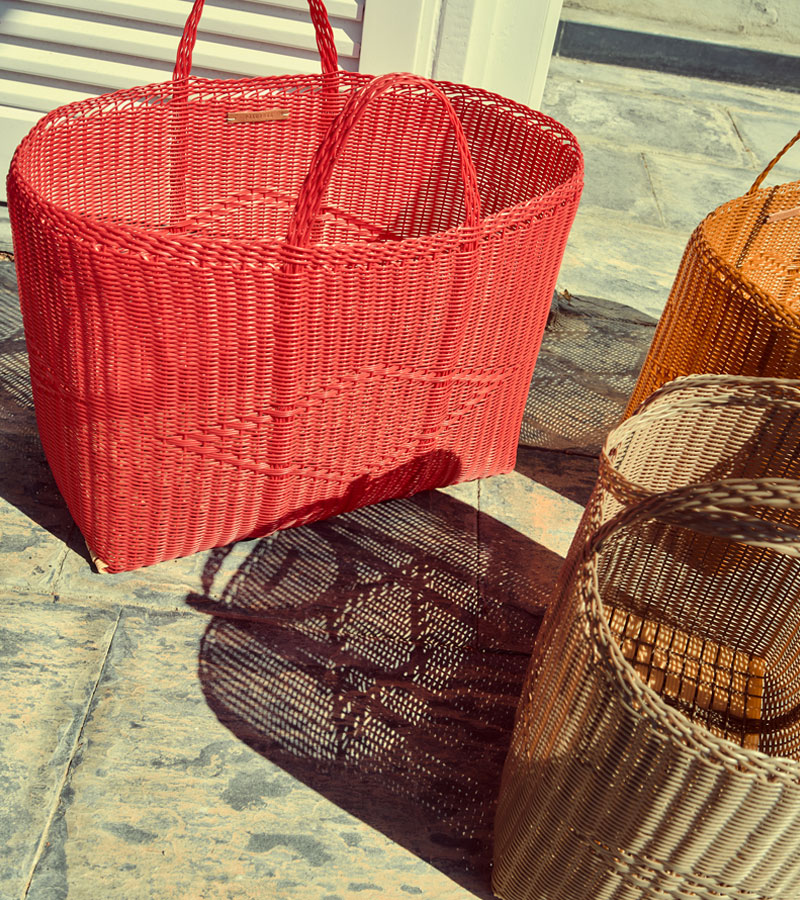 New arrivals
Summer is here.
A tribute to our iconic Tote Bags and unique colors: Basket, Flat and Lace.
Sand and Tobacco, along with the new Strawberry red.
A warm and earthy palette, inspired by the colors of nature.
These elegant and versatile Tote Bags are perfect for the city and the countryside, carrying all your essentials, also by the sea.
Tone-on-tone textures, geometric patterns combined with the classic continuous weave, display our master weavers' exceptional abilities and attention to detail.
Available in more sizes and colors