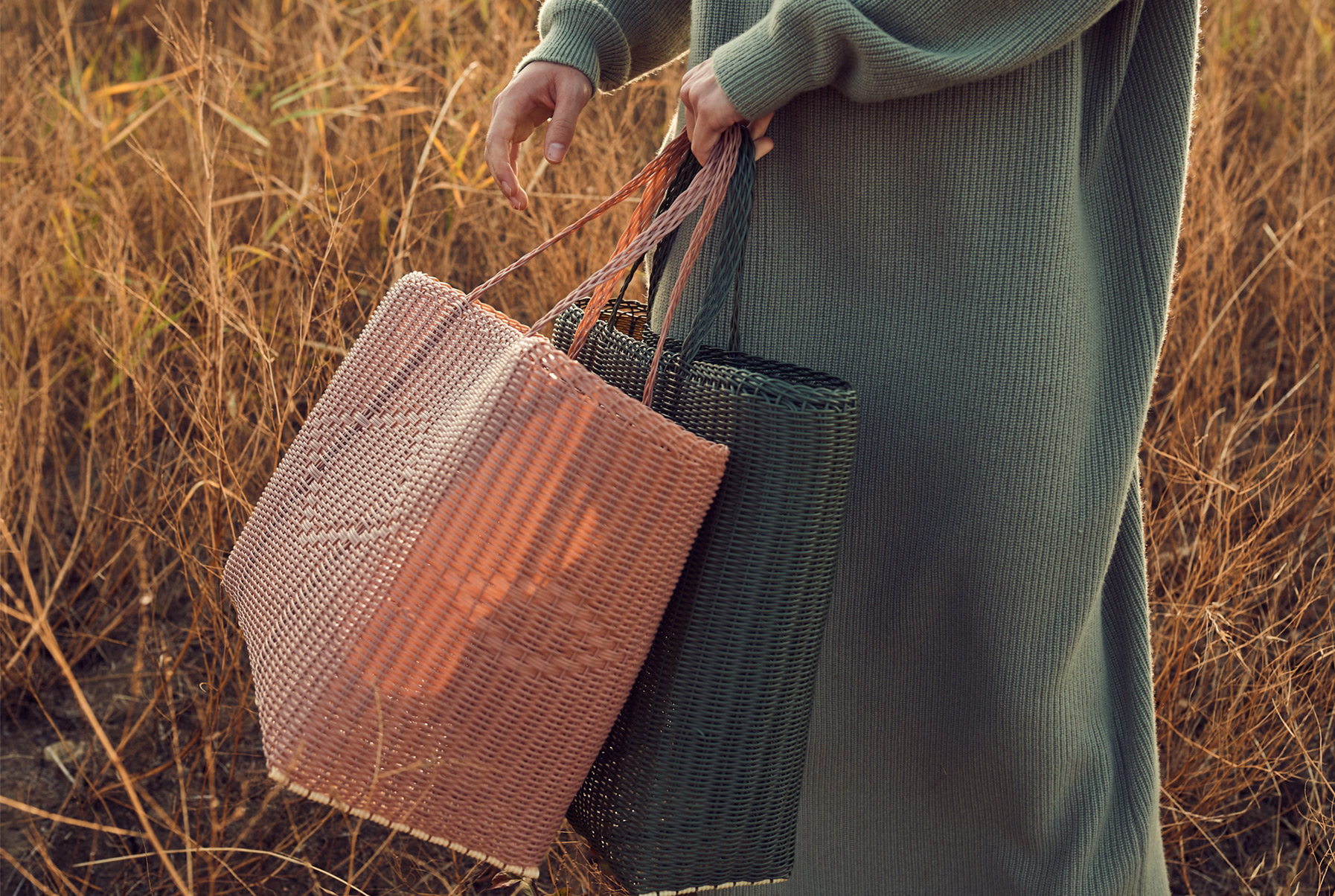 Palorosa autumn, colors and weavings.
A barren field that ultimately reveals its essence. 
A misty fog rising on the horizon. A feeling suspended between summer that is so far away – yet so close! – and our zealous and prudent preparation for the coming winter. A desire – a need – to be warm, protected and pampered while we wait. 
"Then summer fades and passes and October comes. We'll smell smoke then, and feel an unexpected sharpness, a thrill of nervousness, swift elation, a sense of sadness and departure"
These are the words of Thomas Wolfe, and this is the autumn of Palorosa, both sharpness and elation, but without sadness. With new looks, new colors.
With autumn we reclaim some materials and matter itself. The earth. The weaving of fabrics. Nature does not die, and maybe even takes off again. And we wear new nuances, with traces left behind. It is up to us to find them and recompose the path.
Yellow flowers, wild flowers, dried flowers that come to life.
Presences that look like those dotting the mountains of Guatemala, where they were born and where the Palorosa bags were conceived, precisely between November and December, in the cycle of seasons, when the rain ceases and the skies become blue. This is where the cycle of the seasons is reversed, but it is the same poised, oscillating moment.
Nature is still warm yet already cold, ochre and bluish-grey, that you long to freeze in what appears to be a fleeting moment, but that could last forever.
The colors of Palorosa reflect this suspended time, which becomes tangible through the matter to which we cling. There is powder pink, and then sand, and tobacco brown which turns to gold, like leaves that change color, like certain sunny days that still shimmer. There is cactus green, the color of all seasons and the color of none, and therefore, perhaps, the perfect color for this season.
You can see a glimpse of light grey, cold and delicate, that will carry the season of Palorosa right into the middle of winter.
Like nature that changes and adds details – a droplet left by the morning fog, the invisible sound of a falling leaf, secrets kept in fields and woods– Palorosa creates new traces and conceals them, disperses them as on a country path.
The bag bottoms that are almost always hidden, the natural leather that embellishes the new shoulder straps, the silhouettes of the bags that are both free and rigorous.
A collection that is simultaneously matter and creation, in the moment and long-lasting, hesitation and firmness in light of change that is ongoing, that is here now. 
Palorosa not only in summer, this is the discovery, this is another way to live in expectation.
Text by Mattia Carzaniga