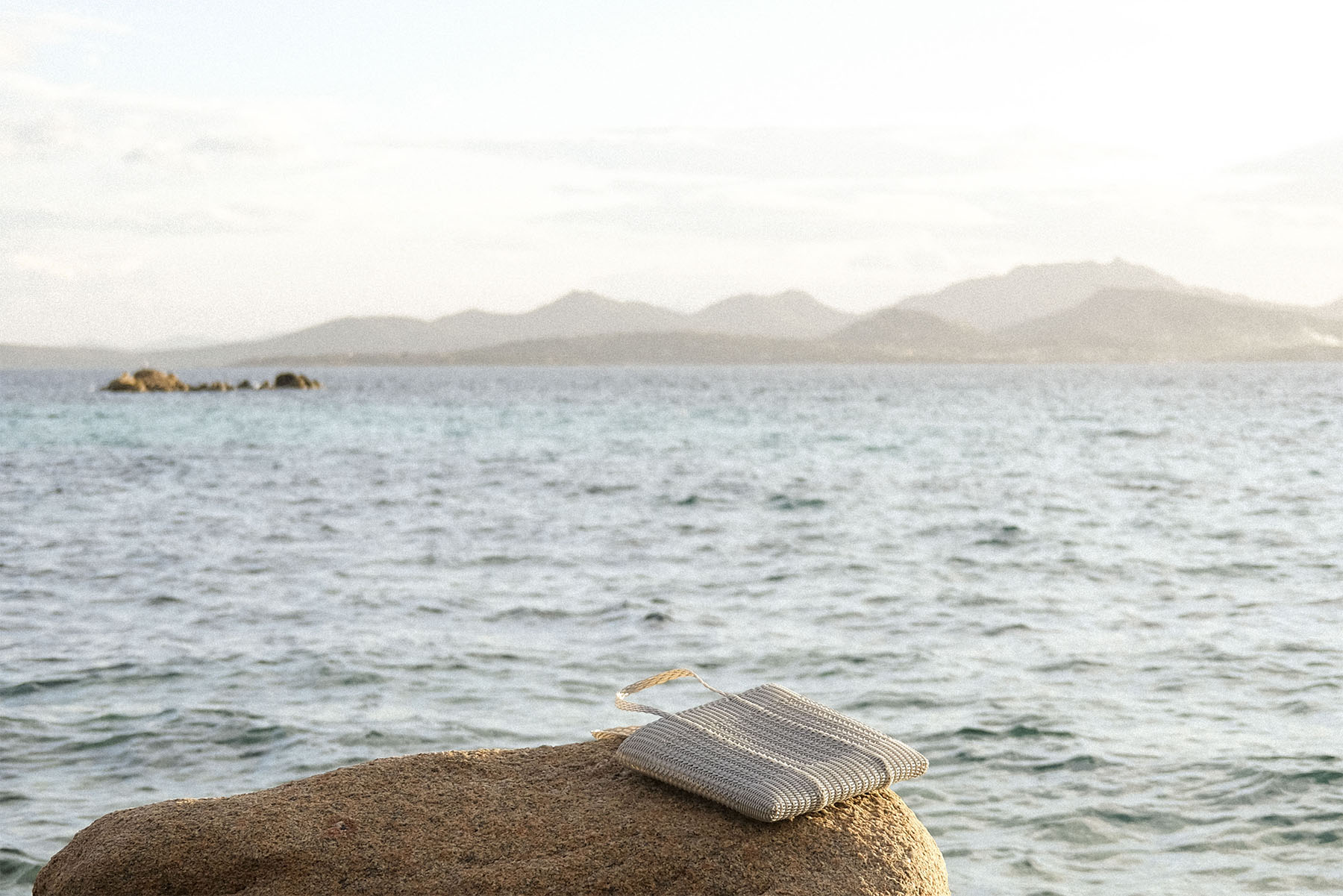 Palorosa: shadows dancing with light
We recently had the pleasure to collaborate with Gaia Anselmi Tamburini, photographer and creative director based in Milano. We asked her to bring some of our latest objects and bags with her during a recent trip to Golfo Aranci, in the northern coast of Sardinia.
Gaia's research encloses both a photography and design related perspective on account of her past in product design. 
Here's what she captured with her chromatic and materic associations.  A warm and delicate vision, through images and words. A vivid narration of the weaving of colors and matter.
"I have always believed that certain objects come to life when struck by sunlight.
This is what happened when I received Cecilia's bags. I was fascinated by the complex patterns of light and shadow that were created thanks to the textures. Contrasts and changing shapes that were constantly transforming simply by turning the bags."