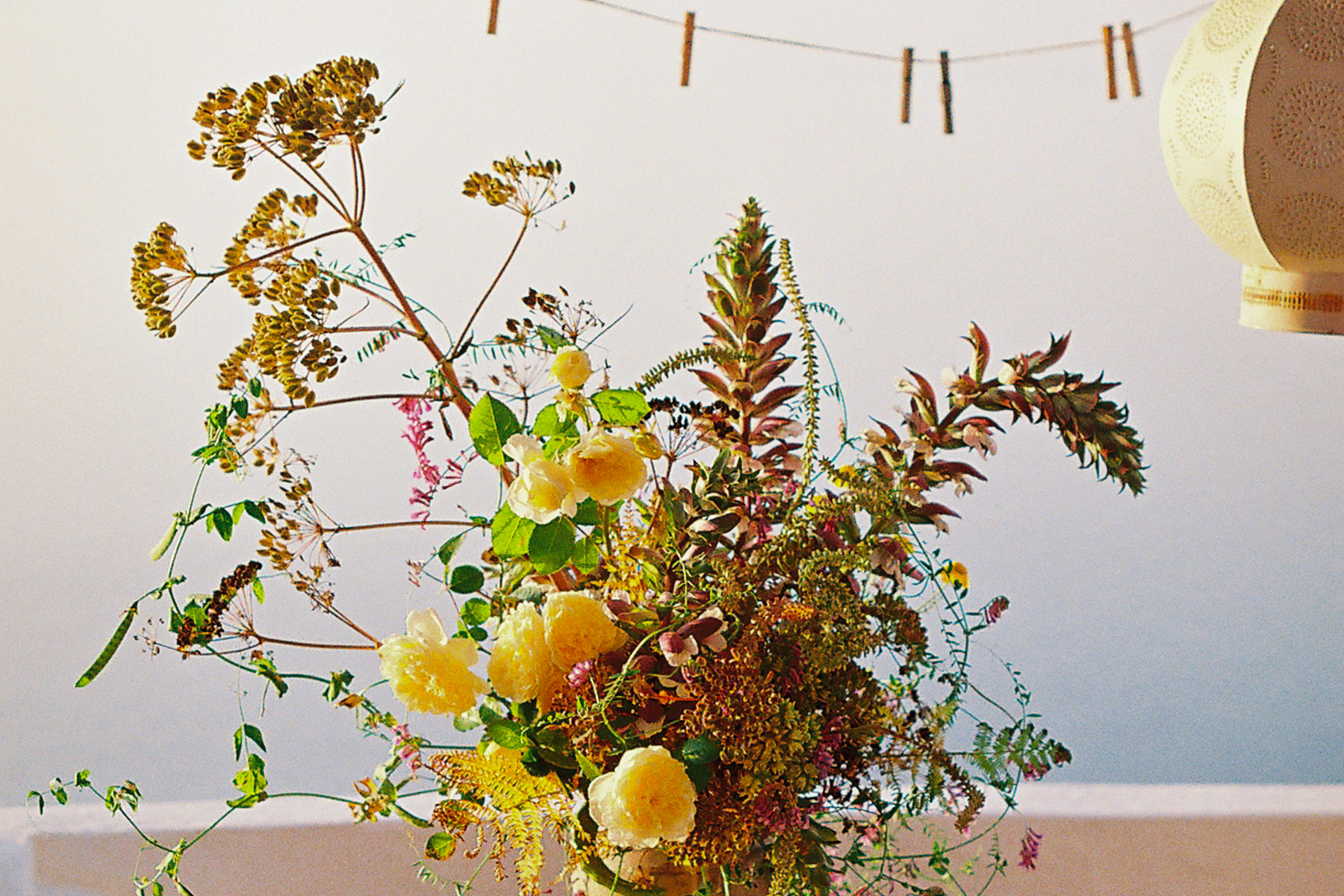 Palorosa's friends: Lindsey and her Sicily
Lindsey Mizock is an American flower designer and entrepreneur, with a passion for Italy. Lindsey is currently based in her hometown in Southern California, where she grows, sells, and arrange flowers from her own business since 2018.
We decided to ask her more about herself and her recent trip to Sicily, with Palorosa!
Where did your passion for flowers and farming come from?
I'm actually not sure where my interest in farming started. I've always loved growing things since I was a kid in my parents backyard, and in high school I started working at the local farmers market as one of my first jobs helping sell fruits and veggies every Sunday. It wasn't until I moved to Northern California for college that I got into flowers.
I worked for an organic flower farm selling their flowers at markets all over the San Francisco area for about 6 years. I guess I feel like it's impossible not to get excited about all the plants and flowers growing around us, I've always been more interested in nature than anything else.
How did you start working as a flower designer? What is the best part about it?
After working for a few different flower farms I started to get more interested in arranging them just for myself, and then of course photographing everything I made as another form of art. I've always made art but I think I liked that flowers are such an impermanent art form that will always decompose and disappear, which is why photographing them feels so necessary.
I eventually started helping local florists with their weddings and over the years I've just become more involved in the freelance designer community (there's really not a lot of us) and now I get to work with some of the top florists traveling all over to help on large scale weddings. The beautiful places I get to go to for work are definitely my favorite part, and the people I am lucky enough to work with. Flower people are especially weird and fun.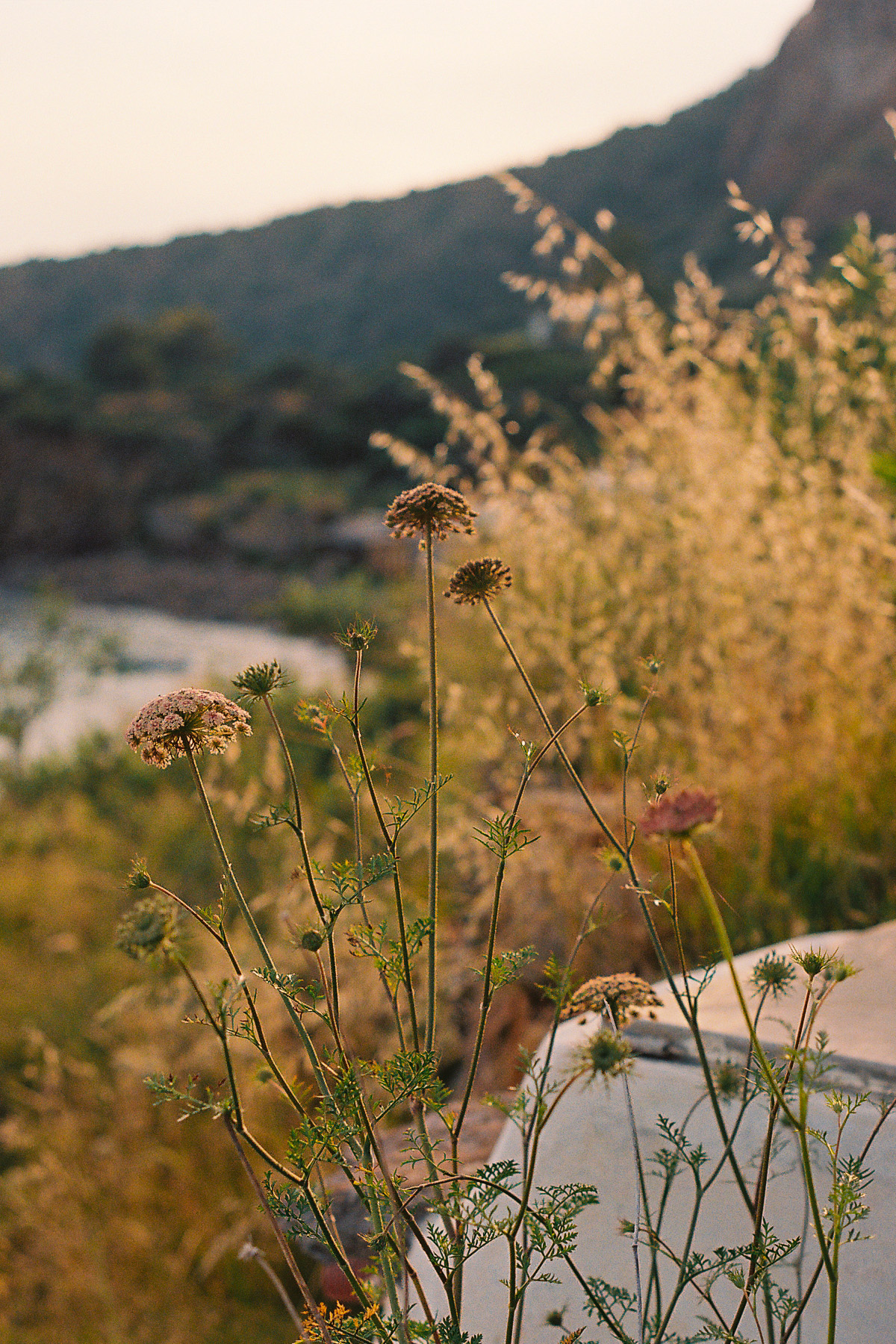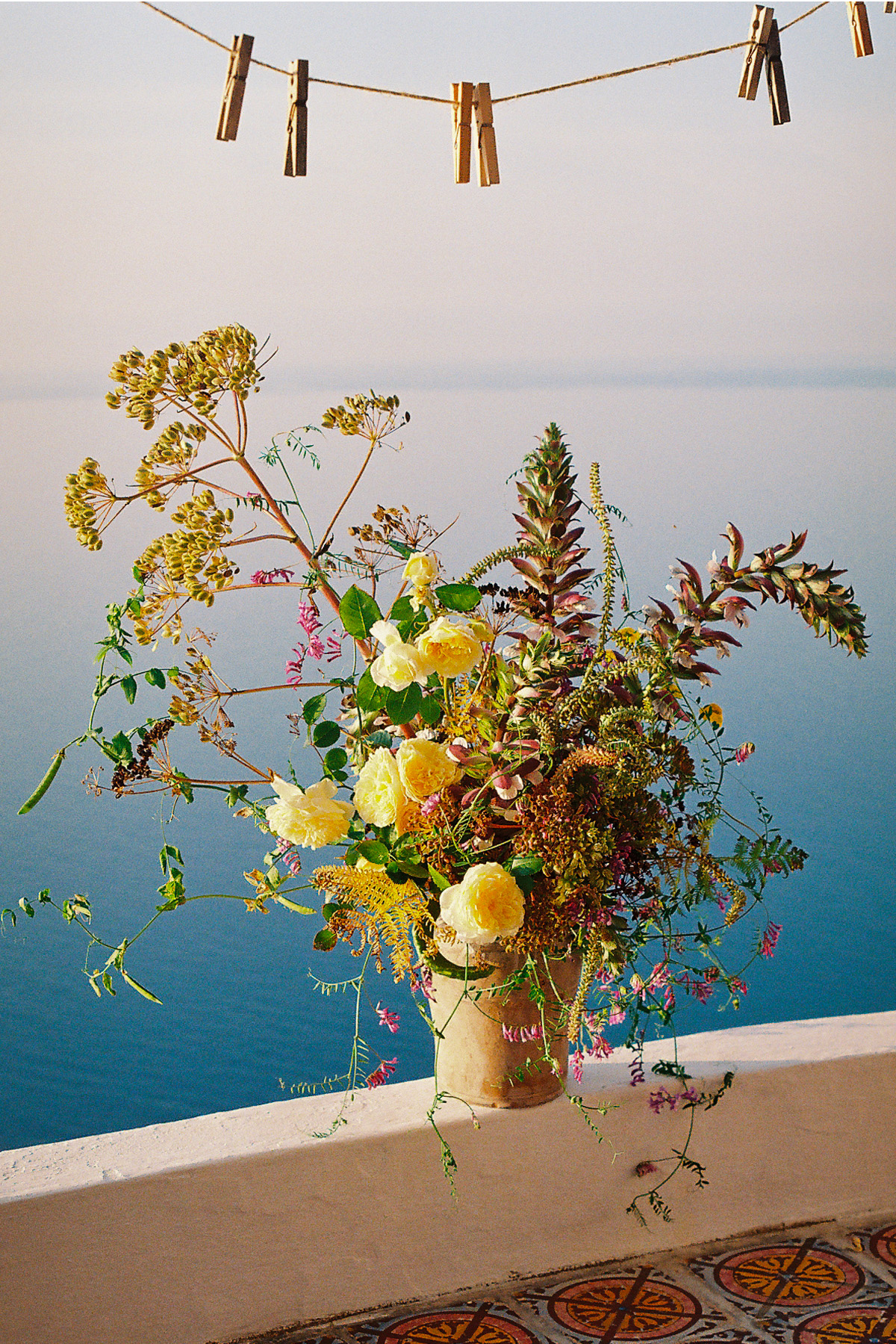 We know that, after graduating in fine art, you traveled a few months in Italy working in a few small organic farms while practicing your Italian! (That you've previously been studying for 4 years) Why did you choose Italy? What's your best memory of that trip?
I love that you learned this about me! I chose Italy, and Italian, I think because I have Italian roots, and ever since I went to Italy the first time as a kid I knew I needed to speak the language. I was adopted, but my real father is Italian (and a photographer!), and maybe that's why I felt a strong connection to it the first time I visited.
One of my favorite experiences that I think back to often was the farm I worked on in Puglia, near Lecce. The farmers were total nudists and artists and we got along so well, I remember spending more time tanning and harvesting tomatoes, figs and watermelon topless than I remember actually farming.
Growing flowers and farming in general, can be really heavy jobs. Do you do all your work by yourself?
In my own garden I definitely do all the work myself. I don't really work out in any other way so it's my main physical activity, and I can't stand being inside for long, so I'm happy to do all the work myself. Maybe when I have a bigger farm someday I will need to hire some help though.
Which parts of Italy have you visited? Which one was your favorite?
I've been many times and been all over but I've found that the south is definitely more my style. I worked on farms in Toscana, le Marche, Sicilia and Puglia, and so far have helped on two weddings, one in Sorrento and one in Sicilia in May.
The most recent wedding was on one of the Eolian islands, Salina, and after our job I took a week by myself to see a few more of the islands. I felt so at home there and had the best time exploring by myself, just swimming and hiking every day. Alicudi was one of the most special and serene places I've ever been in my life and I'm dying to go back already!
We know that you're the proud owner of a Basket … Caramel, what made you opt for that specific bag?
Well I already owned a smaller version of it in Palm that I bring everywhere with me, and when I got to Palermo for our job I couldn't stop myself from buying ceramics everywhere we went so I needed a bigger bag to carry them home in.
It got pretty heavy but the bags are so strong they can carry anything. Yellow has always been my favorite color, and this shade of yellow is so warm and subtle it goes with everything in my opinion. So summery.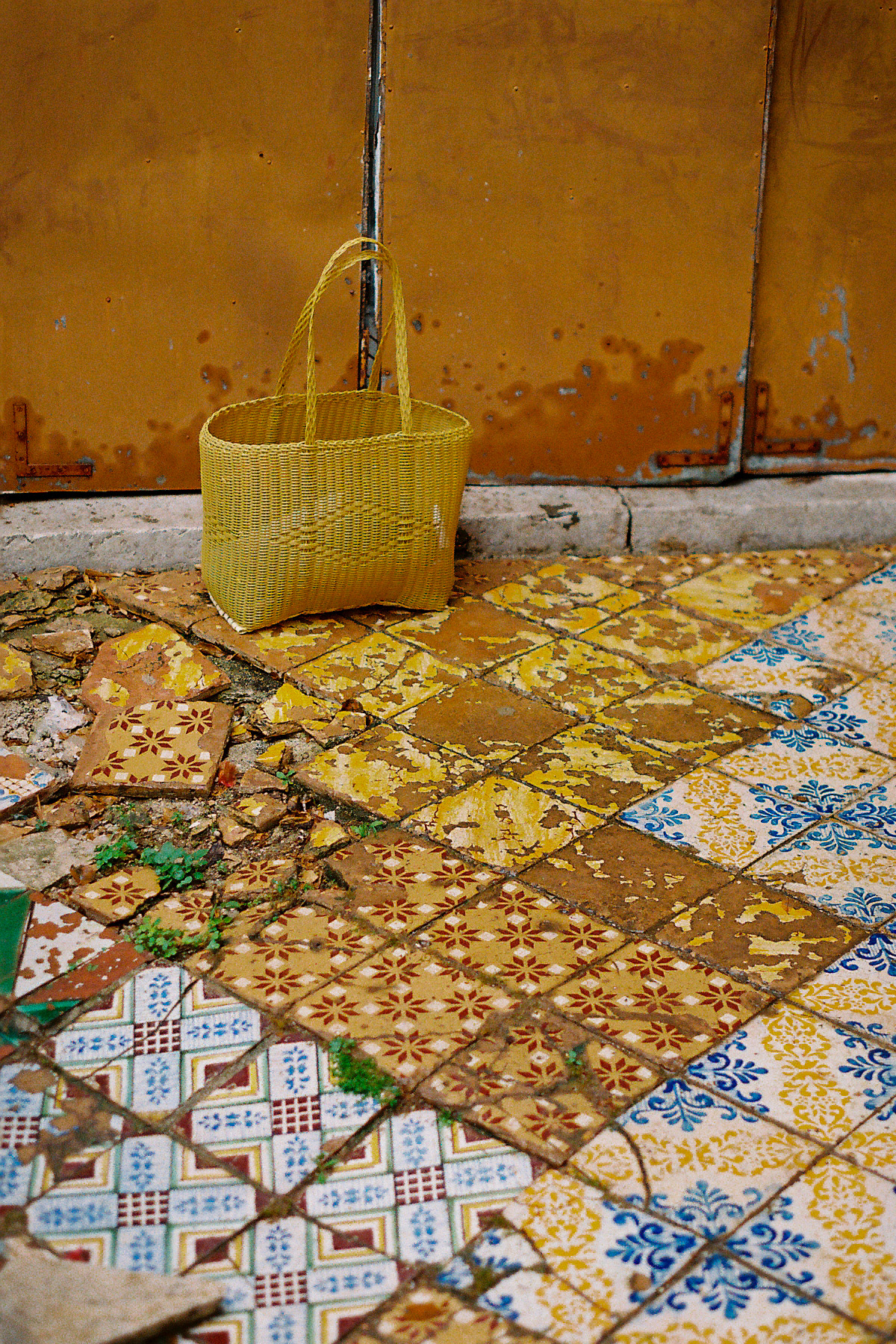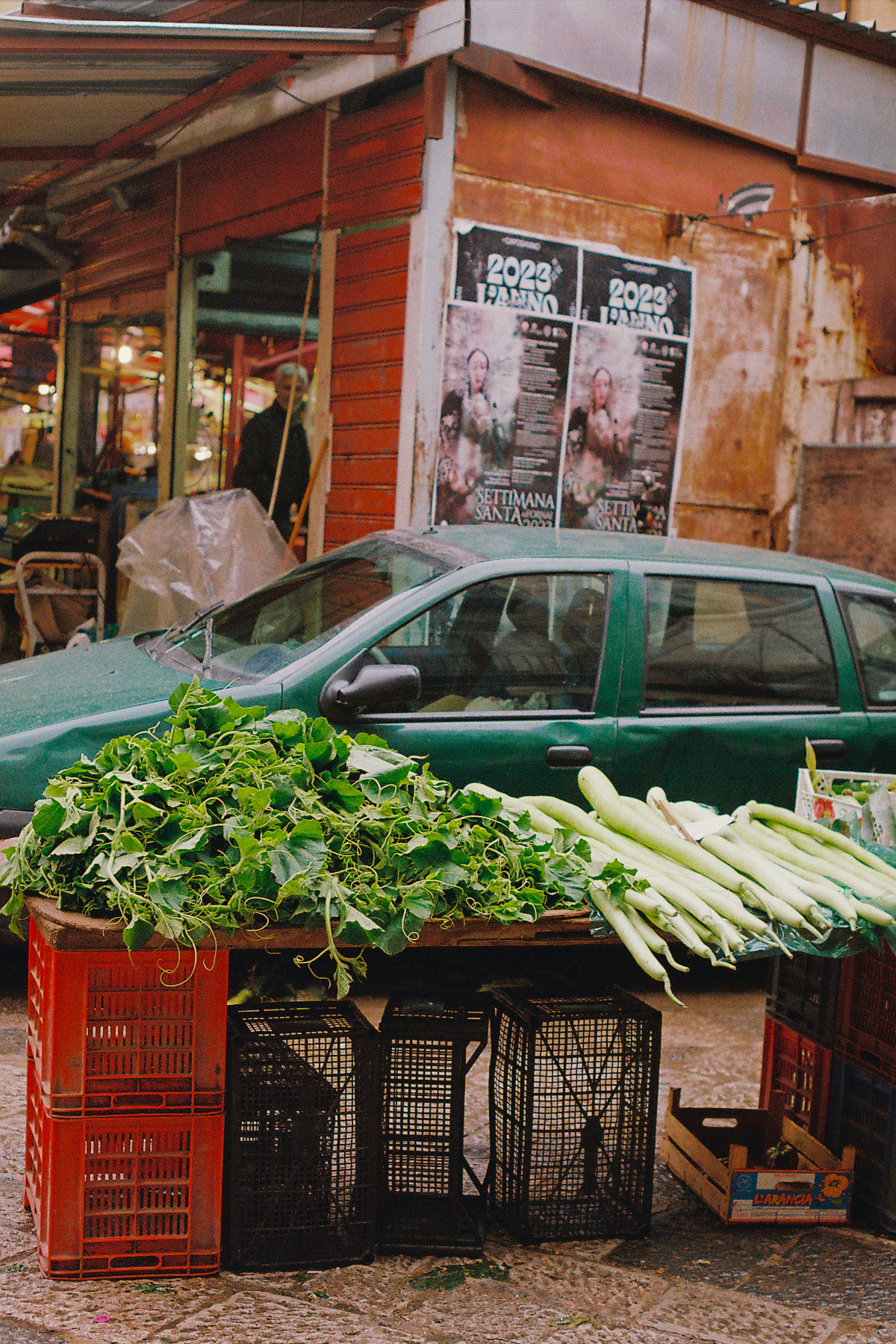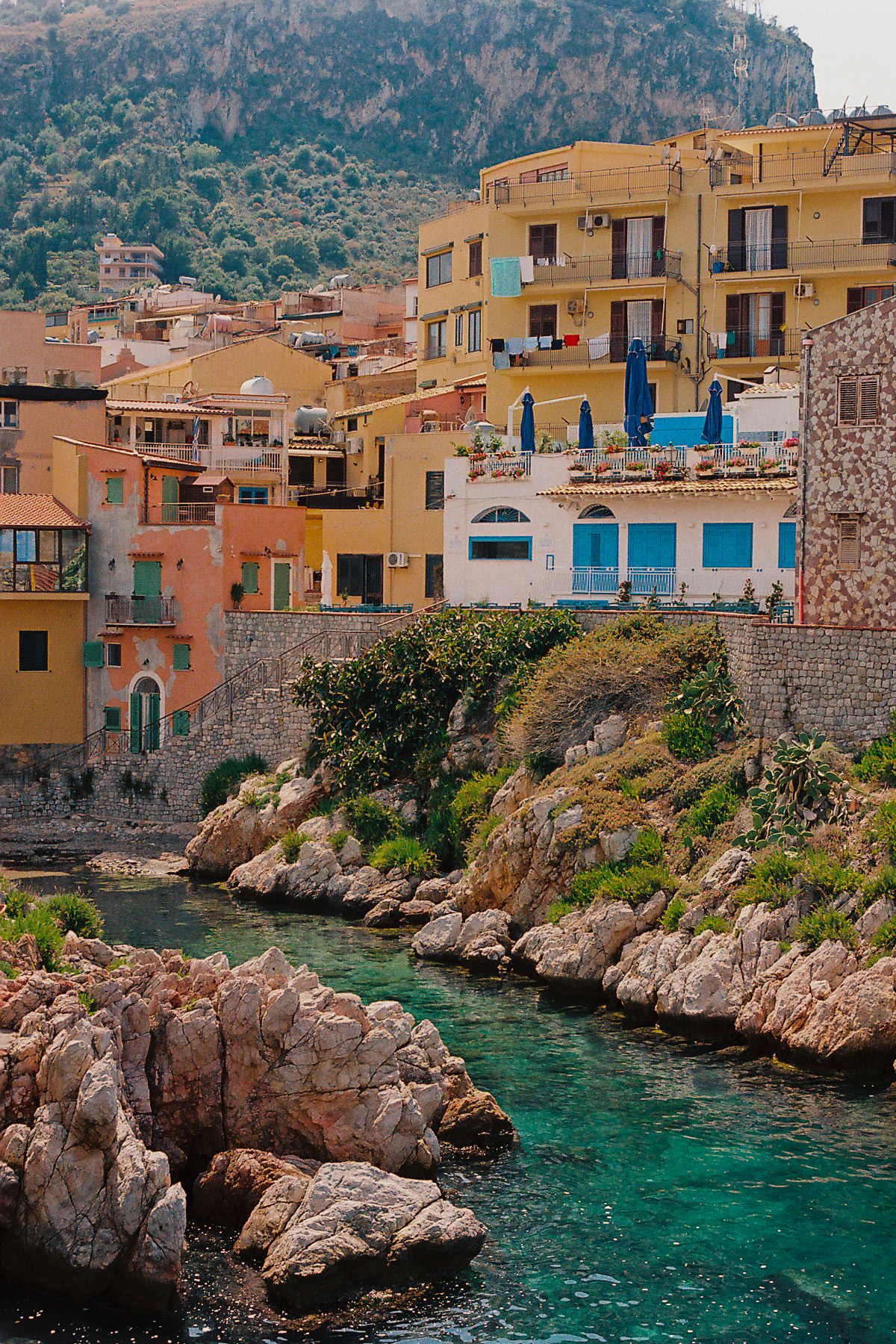 You have recently been to Sicily. How did you like it? Have you got any tips for us and our readers?
I don't know what it is about Sicily that makes it feel so different than the rest of Italy but, I think it's definitely my favorite part of Italy so far (I still haven't seen it all). I love the style of the homes there and the Sicilian dialect that I can barely understand a word of, and of course all the typical foods. I was obsessed with how quiet and peaceful the Eolian islands are, as soon as I got back to Palermo after being on the islands for two weeks I was overwhelmed by all the people and tourists.
Island life is definitely more my speed. If you like nature and hiking, and aren't particularly into sight seeing you definitely need to visit the Eolian islands. Just bring better hiking shoes than I did!!
What will your next trip be? What are you looking forward the most to find?
Well my very next trip will be back to Mexico for a wedding in San Miguel de Allende. I've worked in Mexico just about once a month all year because one of the main florists I work for is Mexican, so I'm very familiar with traveling there at this point.
But, I must say that the next trip I'm most excited for is when I head back to Italy at the end of august for an event in Tuscany this time!! I haven't been back there in yeeears and then after our job we'll be going to visit another island I absolutely love called Ponza, which I also highly recommend. I'm most looking forward to being back on our friend Giacomo's boat taking dips in that insanely clear water.