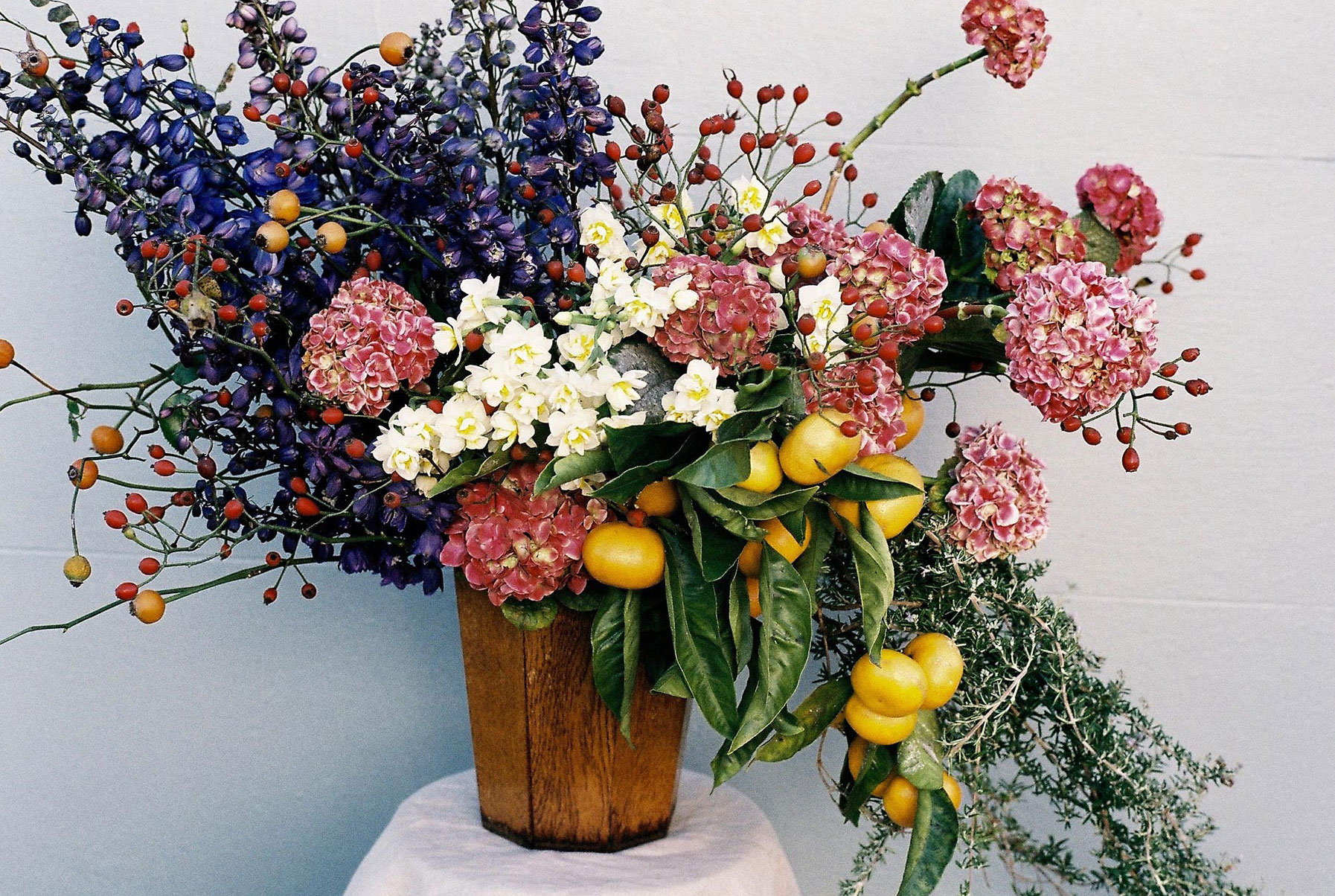 Palorosa's friends: Sophie's flowers and colors
Sophie Wolanski, creator and owner of the Sydney based shop and studio Muck Floral, is one of Palorosa's "special friends". Here's her story, and her connection to Cecilia's brand.
When did you bump into Palorosa's world? 
I think it was late 2016. I had my floral studio in Auckland at the time, that also sold a small selection of high-quality handmade products. I can't remember how I came across the bags, but I was immediately in love. The colour palette and durability were what stood out, and then, once I got to know Cecilia and her attention to detail, I knew I just had to have them. 
How would you describe Palorosa's style? 
Effortless, timeless, chic, fun.
And how would you describe your own style? 
Probably the same but a little less chic, haha! Because of my work I am often getting dirty, so I dress a bit more boyish when dealing with flowers. Vintage workwear, denim and boots. 
Which are the traits that you and Cecilia have in common?
We both strongly believe in quality of product and in a connection to the makers (or in my case, the growers). The way Cecilia looks at colour is like a painter or an artist, and I am very much the same. It doesn't always have to be the most conventional or tonal, we sometimes like colours that clash a bit or stand out for other reasons. It adds interest.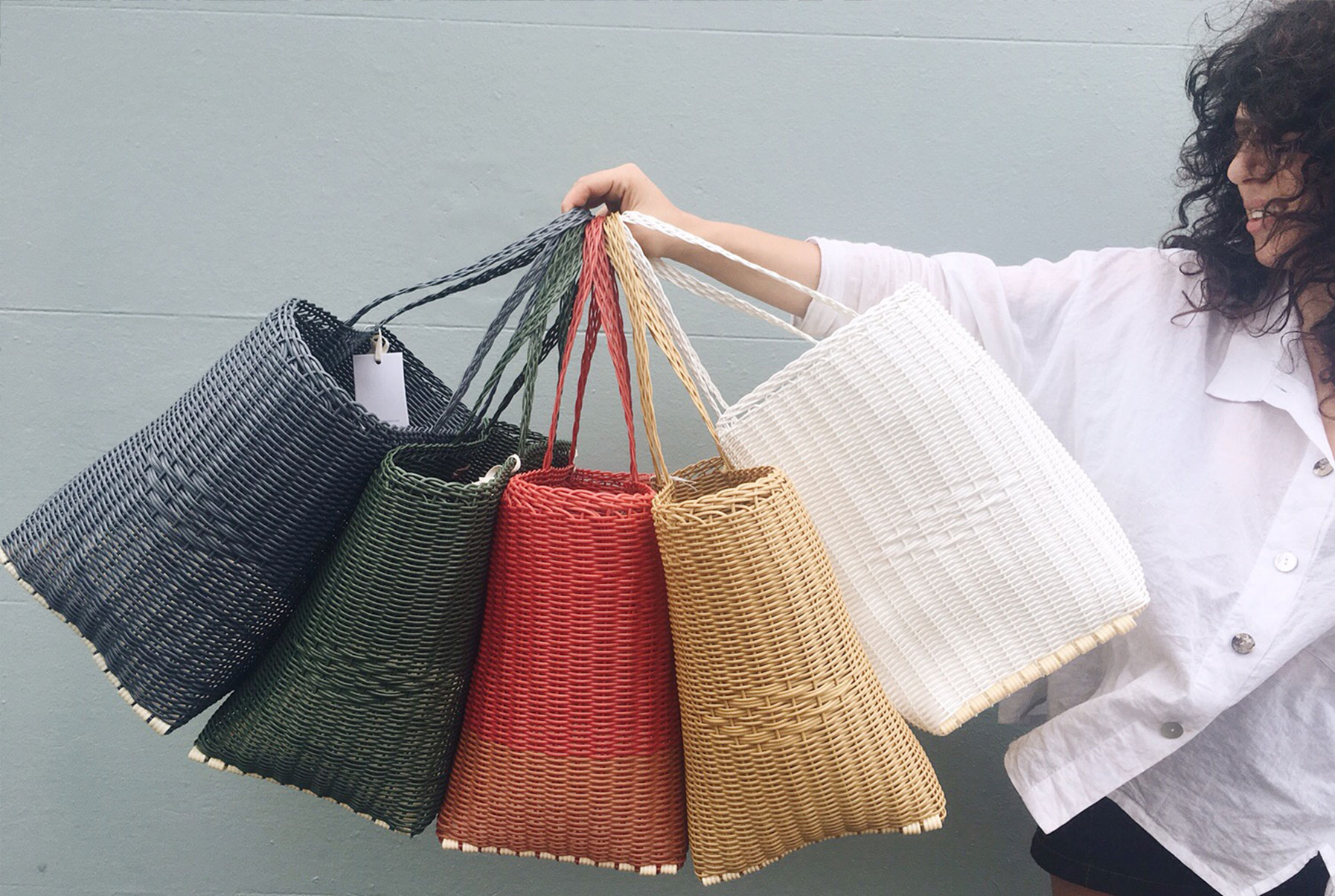 Flowers and bags: why they're so cool together?
I think it's flowers and Palorosa in particular that work so well together – not just any bag! And again, I think it comes back to the colours. Also, the fact that they're plastic so it doesn't matter if they get wet or dirty, you are more inclined to throw a bunch of flowers in it, than a leather or suede bag that may get damaged. 
What's your story? When did you decide to become a "creator"?
After a few years in New York and Los Angeles working for other florists, I had become oversaturated with large scale events that all looked the same. I was moving to New Zealand where things were more simple and I was bubbling with ideas. I wasn't quite aware of what I was creating at the time, but I knew what I wanted to offer: an inviting and creative space that crossed the boundaries between shop, studio and cafe. As soon as I moved, I found an old corner store with lots of charm and big windows, and my friend had just perfected her sourdough and… it all just evolved from there.
What does inspire you? 
I get inspired by relationships and telling a story. Whether for a wedding, or a simple gift bouquet, I ask people what emotion they would like to portray or feel. This tells me a lot about who I am creating for and I can build a whole story from there. 
What is creativity today, according to you? 
Creativity these days, to me, means putting blinkers on and following my gut. I try not to look at what other florists are doing because it can interrupt the natural creative process. We don't realise when saturated by so many images how much our subconscious mind holds onto the things we see, and then when trying to create, I question whether this is coming from my mind or an image I scrolled past. 
Will the pandemic change the fashion/lifestyle business forever? 
I have no idea. We have been very lucky in Australia to get the pandemic under control rather quickly. Everybody is saying it will change things forever, but just as quickly as we adapted, it seems to have gone back to normalcy just as fast. As soon as the masks came off it was almost like a thing of the past. 
If you were a colour… 
If I were a Palorosa colour from seasons past, I would be some shade of green. Cactus, palm or pistachio. Or maybe something really left-field like… Strawberry!