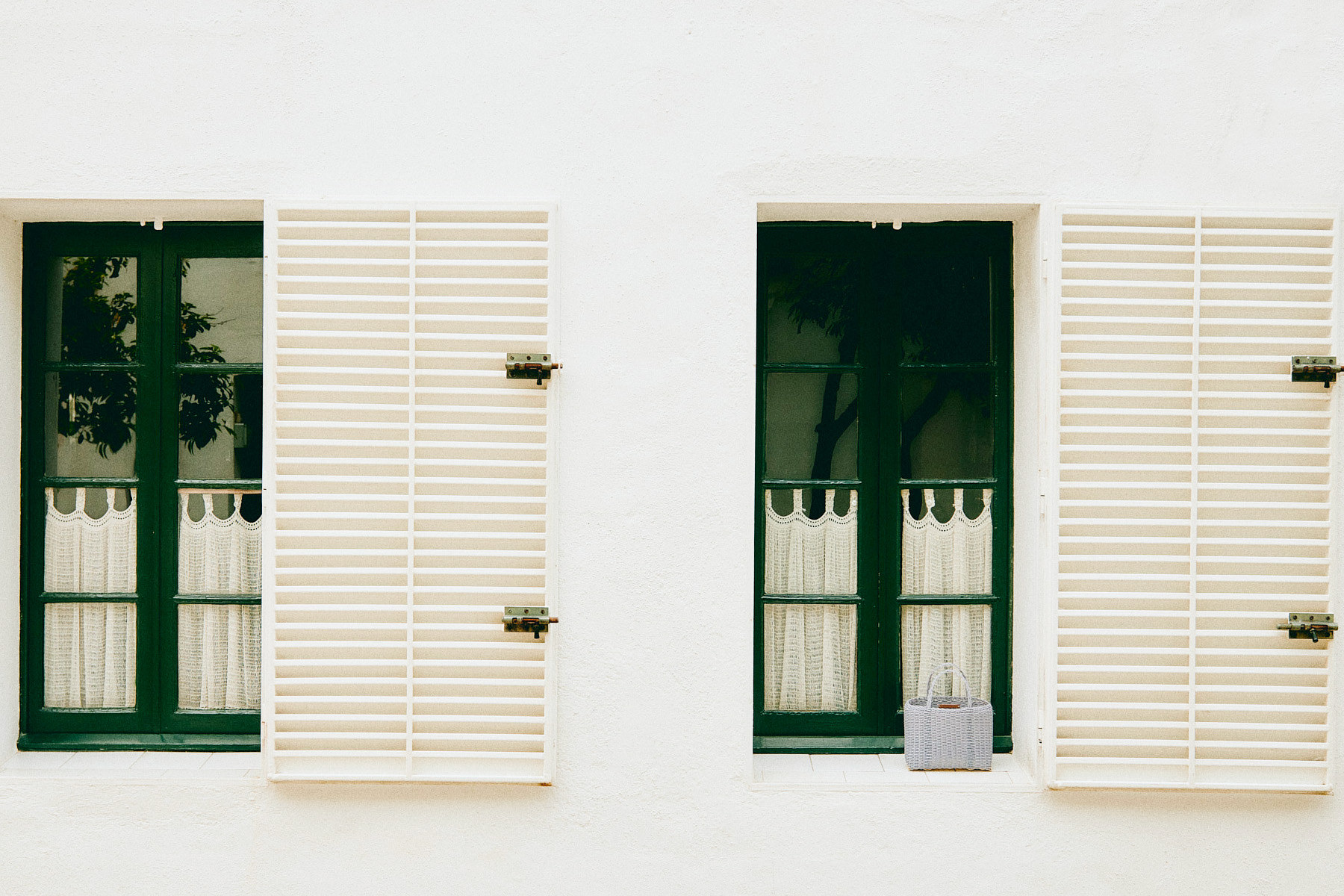 My Barcelona, our itinerary.
"I used to go to Poble Nou on weekends. On Saturdays, we would go down to the beach, in Bogatell, and then take the road that entered Poble Nou. The same road where we took these photos today. You would have a plate of patatas bravas and then take the metro back to the city."
Cecilia lived in Barcelona, "above El Born, near the Palau de la Música." Cecilia has seen it change, "Barceloneta has changed a lot, I wasn't too far away and I used to go there often, to swim at Club Natació, in its beautiful pool by the sea. I spent a lot of time at the sea while in Barcelona."
Cecilia has returned to Barcelona, now, with Palorosa, "some years have passed, and the city has changed again," just like she has changed, returning with her bags, her colors, her story that has also changed, but still holds a piece of roots and memories, here too.
Barcelona has changed for better or worse, in the ways that cities change today, like how everything changes, like how we change. "Poble Nou is something else today, the risk is that it becomes one of those neighborhoods that thrive during the day, with its life revolving around the many offices that have moved here, and then it becomes empty, becoming somewhat ghostly places. Many cities today face this risk, with their expansion, their gentrification," says a Milanese citizen who also witnesses these constant mutations, these shifts in space, imagination, and even human fabric in her own city as well.
"I wanted to do in Barcelona what I used to do when I lived here. Take the bike for a whole day and explore a neighborhood. "It's a huge city, it's impossible to cover it all," said the Spanish producer who helped me with this photo shoot when I told her about the idea of bringing Palorosa here. In the end, she confirmed the itinerary and the idea I had in mind: focusing on a single neighborhood that, however, is worth as much as an entire city. Because Barcelona is a thousand cities."
From there, the meticulous search with the photographer to find contemporaneity in the Barcelona of memories, the perspective of someone who returns with new eyes. "In Barcelona, historic houses stand next to large buildings that I didn't even know. I discovered old architectures that were unknown to me, hidden, far from the chaos of the center."
Biking, walking, and then taking the metro again, "moving like this gives you the sense of a place like Barcelona, a hyperconnected city, a place you can truly explore in this way, always changing the way to get somewhere, always changing lenses." It makes me think of a spring day, "in April, away from the chaos of tourists and their routes,» which is also a deeply personal map of this city. A map that is identical and yet new. Wearing a Palorosa bag, accompanied by the sea breeze, the gaze of someone surrendering to nostalgia while also expecting wonder.
And an ideal guide for a perfect day in Barcelona.
Here it is!
Morning
Coffee at Federal Cafè or Bar Llacuna.
Bike ride along Rambla del Poble Nou, Carrer del Taulat, and del Marroc.
Stroll in Poble Nou Park.
Coffee, tortilla, and pan con tomate (bread with tomato) at any corner of the Eixample.
Visit to the Oliva Artés Museum
Outdoor lunch at Els Pescadors in Plaça de Prim, one of the city's most historic squares – highly recommended: cod with artichokes.
Afternoon
– Pick up the bike again and head straight to Barceloneta, passing through Villa Olimpica, among the residential buildings from '92, and the mosaic building, reminiscent of a ship, from the late '60s.
– Casa de la Marina, with its yellow tiles and brise soleil.
– Break at La Bombeta, one of the historic addresses among the narrow streets of Barceloneta.
– Leave the bike and take the metro to Carrer de Provença to visit one of the coolest shops in Barcelona: Bassal Store.
– Continue on foot between the Antoni Tàpies Foundation and MACBA in Raval.
Evening
– Dinner and vermouth around Rambla del Raval and Sant Antoni Market – recommended places: Superclassic and Bar Calders.